Events →2019 Events →2019Annual Rendezvous




43rd Annual UPMLA Rendezvous
& Championship Shoot

July 18, 19, and 20, 2019
Ottawa Sportsmen's Club -- M-38, Baraga, Michigan
The UPMLA Rendezvous is scheduled for the customary third weekend in July, 2019.
Rendezvous schedules and detailed information materials should become available in May, 2019. Contact UPMLA Secretary Bob Keen (see below) if specific questions arise before that time.
Planned Events: long bow, hawk and knife throw, pan and hammer throw, woods walk for traditional smoothbore trade guns, long-distance rifle match, smoothbore musket match, youth shoot, rifle match, pistol match, pistol woods walk, and perhaps other events.
Pre-1840 Dress encouraged

Wood and water available

Potluck dinner Saturday evening - bring out your best

UPMLA annual business meeting and election of officers.
20109 Rendezvous Location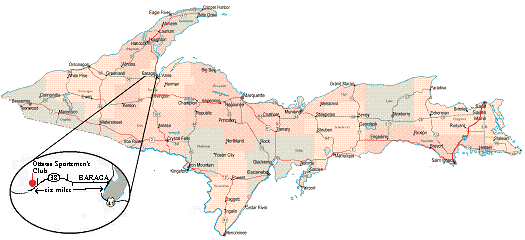 larger map image



For further information please contact:
UPMLA President: John Pera
phone: 906-224-1383

UPMLA Vice-President: Lyle Hebert
phone: 906-485-1326

UPMLA Secretary: Bob Keen
phone: 906-523-4923
email: rekeen@mtu.edu